To access this content, please fill out the form below. By providing your information, you will be included in our member correspondence and receive access to:
AlphaCore Insights, quarterly market commentary and industry-specific white papers and articles.
AlphaCore model performance updates
AlphaCore webinar invitations
AlphaCore Member Benefits
Gain access to educational publications and webinar invitations.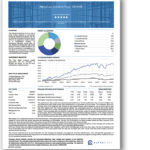 Investing in mutual funds involves risk including the possible loss of principal. Equity market-related swap contracts and options involve leverage risk, tracking risk and counterparty default risk. Option positions may expire worthless exposing the Fund to potentially significant losses.
ETFs and mutual funds are subject to investment advisory and other expenses, which will be indirectly paid by the Fund. As a result, the cost of investing in the Fund will be higher than the cost of investing directly in ETFs and mutual funds and also may be higher than other mutual funds that invest directly in common stocks and other securities.
The advisor's dependence on its asset allocation and risk management strategies and judgments about the attractiveness, value and potential appreciation of particular securities and derivatives may prove to be incorrect and may not produce the desired results.
An investor should consider the Fund's investment objectives, risks, charges and expenses carefully before investing or sending money. This and other important information about the AlphaCore Absolute Fund can be found in the Fund's prospectus. To reach AlphaCore Capital LLC please call 858-875-4100. Please read the prospectus carefully before investing. The AlphaCore Absolute Fund is distributed by Northern Lights Distributors, LLC., Member FINRA/SIPC. 4723-NLD-10/17/2016