AlphaCore was built to solve a need. We have witnessed the proliferation of liquid alternatives and the challenges associated with building portfolios that include them. Our founder spent the past two decades democratizing access to best-of-breed alternative strategies.
We embrace an investment philosophy that is sensitive to today's changing investment landscape, prudently diversifying using alternative investments. With decades of experience, we have seen what works and what doesn't. Our goal is to help cut through the clutter and frustration that comes with selecting alternative investments through a balanced, well-managed fund.
Our proprietary research begins with a re-categorization of the liquid alternatives universe. Risk factors are decomposed using proprietary statistical measures and is combined with our qualitative due diligence to create unique peer groups. Our portfolios have a combination of convergent and divergent strategies, depending on the appropriate mandate.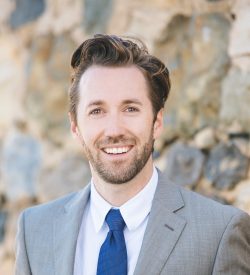 Jonathan Belanger, CFA
Lead Portfolio Manager, Director of Research
Jonathan Belanger joined the Advisor in 2015 and serves as its Director of Research. In this role, Mr. Belanger is responsible for overseeing the investment decision-making process for the Fund and for managing the firm's research efforts. Mr. Belanger also chairs the Investment Committee at AlphaCore Capital.
Before joining the Advisor, Mr. Belanger was with Commonwealth Financial Network ("Commonwealth") from 2005 to 2015, most recently as a Senior Investment Research Analyst. Mr. Belanger was responsible for the alternative investment selection and allocation in PPS Select, Commonwealth's model management program. He also created the firm's alternative strategy mutual fund recommended list and has been used regularly as a speaker, panelist, and author/contributor in the liquid alternatives space.
He is a CFA Charterholder.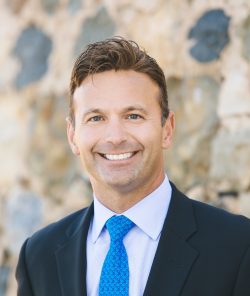 Richard Pfister, CAIA®
Portfolio Manager, CEO & Founder
Mr. Pfister founded the Advisor in 2015 and serves as President and CEO and is a member of the AlphaCore Investment Committee.
Mr. Pfister began his investment career in 1993 at the Chicago Mercantile Exchange as a technical analyst and trader. After trading in the currency and stock index futures markets for several years, he managed the Global Macro and Managed Futures Trade Desk for Dean Witter Reynolds. In June 1998, Mr. Pfister was appointed Institutional Research Executive at the Man Financial Managed Investments Division, a role he held until 2002 when Altegris Investments was formed.
Mr. Pfister was a Partner, Executive Vice President, Investment Committee member, and Managing Director of Altegris Investments from 2002 to 2014. Mr. Pfister's experience combines analysis of alternative and traditional asset classes. He has experience working with various strategies including long/short equity, global macro, managed futures, event driven, statistical arbitrage, loan origination, and private equity. While in a leadership role, Altegris Investments was sold to a Fortune 500 company in 2010.
Mr. Pfister graduated from the University of San Diego with a B.S. in Business Administration with a concentration in Finance. He is an inaugural member of the Chartered Alternative Investment Association (CAIA®). Mr. Pfister is also a member of the Investment Committee at The San Diego Foundation and a Board member at Voices for Children in San Diego.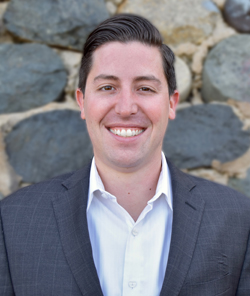 Chris Ricciardi, CAIA®
Vice President, Intermediary Distribution
Chris serves as Vice President of Intermediary Distribution at AlphaCore Capital and brings more than 10 years of alternative investment experience to his role.
Chris began his career trading in the global futures and options markets and later joined Man Financial. He then served as Director of Strategic Relationship for Altegris Investments. Most recently Chris was a partner at GrizzlyRock Capital, a long/short equity hedge fund and a Director at Vivaldi Asset Management.
With respect to mutual fund sales and distribution, Chris is a registered representative of Foreside Fund Services LLC, an unaffiliated broker-dealer. Check the background of this investment professional on FINRA's BrokerCheck.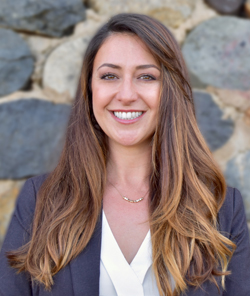 Lisa Zard, CAIA®
Regional Director
Lisa Zard serves as a Regional Director in intermediary distribution at AlphaCore Capital and has more than eight years of alternative investment experience.
Throughout her career, she has primarily focused on providing alternative investment advice to wealth advisors, bank trust advisors and independent broker dealers. She began her career at Altegris Investments and most recently was with Vivaldi Asset Management as a Regional Director of Business Development.
With respect to mutual fund sales and distribution, Lisa is a registered representative of Foreside Fund Services LLC, an unaffiliated broker-dealer. Check the background of this investment professional on FINRA's BrokerCheck.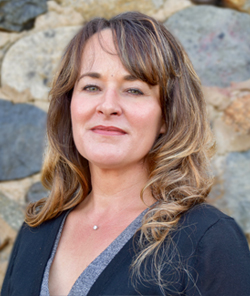 Tricia Zehr, IACCP®
Deputy Chief Compliance Officer
Tricia Zehr serves as Deputy Chief Compliance Officer for AlphaCore Capital.
Tricia has over 18 years of experience in traditional and alternative asset management, primarily focused on investment advisory compliance. Tricia started her career at Merrill Lynch in 1999, and joined Altegris group of companies at its inception in 2002 where she managed a wide range of compliance responsibilities.
Tricia holds the Investment Advisers Certified Compliance Professional ® designation.
Investing in mutual funds involves risk including the possible loss of principal. Equity market-related swap contracts and options involve leverage risk, tracking risk and counterparty default risk. Option positions may expire worthless exposing the Fund to potentially significant losses.
ETFs and mutual funds are subject to investment advisory and other expenses, which will be indirectly paid by the Fund. As a result, the cost of investing in the Fund will be higher than the cost of investing directly in ETFs and mutual funds and also may be higher than other mutual funds that invest directly in common stocks and other securities.
The advisor's dependence on its asset allocation and risk management strategies and judgments about the attractiveness, value and potential appreciation of particular securities and derivatives may prove to be incorrect and may not produce the desired results.
An investor should consider the Fund's investment objectives, risks, charges and expenses carefully before investing or sending money. This and other important information about the AlphaCore Absolute Fund can be found in the Fund's prospectus. To reach AlphaCore Capital LLC please call 858-875-4100. Please read the prospectus carefully before investing. The AlphaCore Absolute Fund is distributed by Northern Lights Distributors, LLC., Member FINRA/SIPC. 4487-NLD-6/2/2017